We are happy to share the latest McLarens People newsletter with you, keeping you informed of news, achievements and project updates from UK and Ireland.
The latest edition, available for download below, features:
Our Hollywood movie trailer to showcase our journey to BIA finalists
Announcing our strategic alliance with a leading Italian firm
The implications of rising costs in building, BI and AA claims
If you have any queries on any of the featured pieces, or feedback, please contact clientservices@mclarens.com.
Our previous technical bulletins and webinars are also available from the News section of mclarens.com.
New loss instructions can be directed to your usual contact or london@mclarens.com.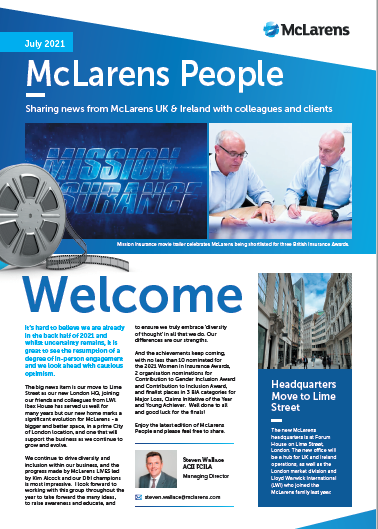 UK&I Newsletter | McLarens People - July 2021