8th April 2020 –
Dear Valued Partners,
As we are all very aware, the world is going through a pandemic of COVID-19, which is changing the shape of how we all work. During this most difficult of times it very sad to hear of Cyclone Harold which was a CAT 5 cyclone and passed through Vanuatu. It is currently impacting the islands of Fiji.
Cyclone Harold hit Sana province, the biggest of the islands and home to the second largest city, on Monday 6th April at a speed of approximately 215km/h. Social media reports have shown roofs taken from buildings, trees uprooted and the council building flattened.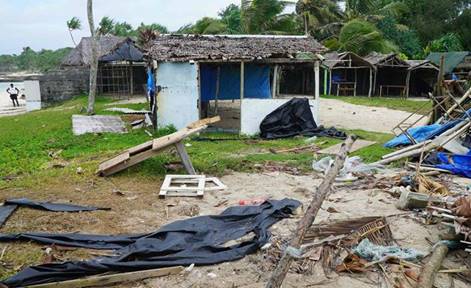 Cyclone Harold is reported to have weakened to a CAT 3 storm with speeds of about 200km/h, and is impacting the Fijian islands.
Clearly due to COVID-19 there are restrictions on travel by most global governments. Both Vanuatu and Fiji have currently closed their borders to non-nationals. McLarens has had operations in both territories for over 25 years. Our offices situated in Vanuatu (Port Vila) and Fiji (Nadi and Suva) remain fully operational and we have teams that are able to immediately respond to any issues, subject to any local travel restrictions imposed.
We sincerely hope that you and your clients are safe, but should you need any assistance in dealing with any losses in the affected territories, please do not hesitate to contact us as shown:
Vanuatu Office
Dockside House, Waterfront Area, Lini Highway, Port Vila, Vanuatu
+678 25300 | office
Nadi Office
Suite 3, 14 Concave Road, Namaka
Nadi, Fiji Islands
+679 672 0315 | office
Suva Office
President Plaza, Suites 33/34, 164 Ratu Mara Rd, Samabula, Suva, Fiji Islands
+679 332 0096 | office